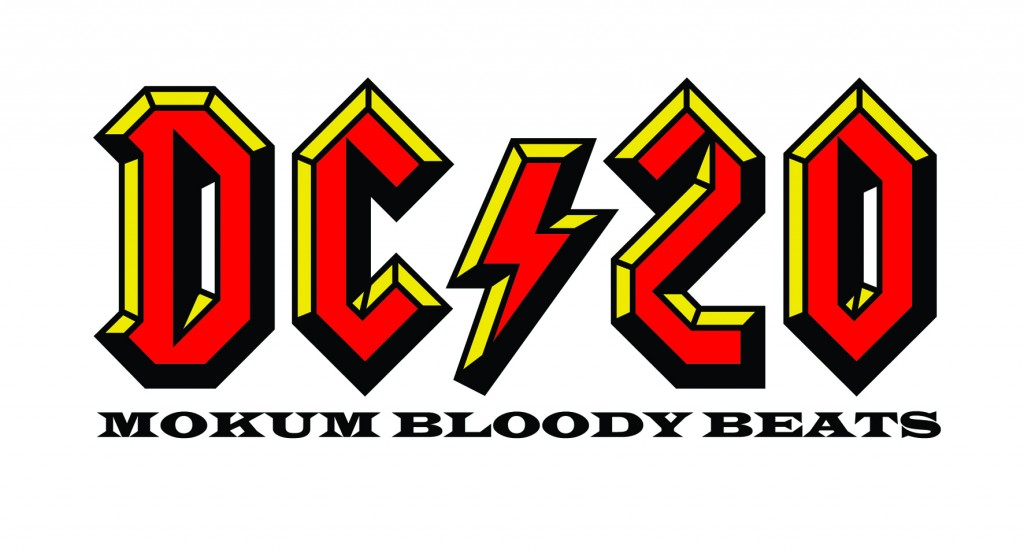 Mokum Bloody Beats, is the titel of DC20's debut album. It emphasizes
everything the duo have been representing for over the last years: catchy electro-techno from Amsterdams, pumpin' real good.
The productions have a variety in deep, solid techno & electro but because of their love for rockmusic, DC20 also likes to create basslines that scream as loud as guitars. This results into a diverse catalogue of references: the track DOG is flirting with Iggy & the Stooges, while Meisje is inspired by Detroit Grand Pubahs' electrofunk. The productions are definately dancefloor material and DC20 live has shaken & stirred several clubs.
The most characteristic thing about DC20 is their typical Dutch influence in their productions such as Voetjes van de Vloer (litteraly translated= feet from the floor) or in HyvesFacebookTwitter. Tracks that instantly stay in your head, thanks to the original and hilarious Dutch raps from The Mattie Dooopjoo.
DC20's mc. With his laidback style and sense of humour, he gives an extra touch towards DC20's sound.
On Monday 18th. of April, Amsterdam duo DC20 won airplay, during 'Praatje Plaatje' in the Coen & Sander show on 3FM. The track' HyvesFacebookTwitter' feat. Mattie Doopjoo ( the lyrics are anti social media) was the choice of Sander Lantinga. In his 30 seconds of promotion, Lantinga called this track of DC20 'a really great track, what they say about themselves is that they are catchy electro techno, with a high level of pumpin', the music is good but also a bit of a laugh.' The song won because of the highest rate in votes.
The debut album of DC20 'Mokum Bloody Beats' is out.( 22-04-11) Also for sale on Platomania and at Concerto in Amsterdam.
HyvesFacebookTwitter on the radio show.