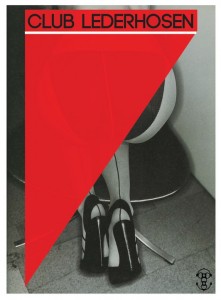 Club Lederhosen is an event that emphasizes psychedelic electro & lederhosen techno.
The Lederhosen emphasizes the challenging and exciting part of a dancenight, with focus upon design, style and music. The music we play is raw and dirty but at the same time
danceable and playful. We work toghether with videoartists, graphic designers and photographers. We not only aim to put on a club night with dj´s but also to give place to bands, performance artists and fashion designers. Let's dance to lederhosen techno nah!
Club Lederhosen#1 – Lazer by Club Lederhosen
Club Lederhosen#1-Reefteef by Club Lederhosen
CLub Lederhosen#1 – DC20 by Club Lederhosen
1st Edition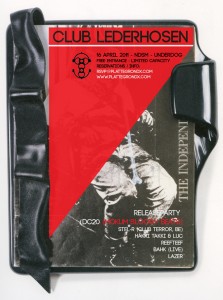 Club Lederhosen is founded by Tamara van der Laarse (The No / DJ Reefteef) & Lutz Baumann (DJ LAZER).